Biography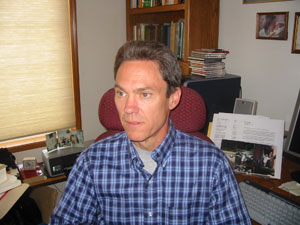 Richard Wakefield
(1952, Renton, Washington)
I earned my Ph.D. from the University of Washington in 1983.  My dissertation (long out of print), published by Peter Lang Publishing under the title "Robert Frost and the Opposing Lights of the Hour," is a study of Frost's use of conflict and tension both in his subject matter and in his versification. 

Since 1985 I have taught American Literature and Humanities full time at Tacoma Community College and, from 1990 to 2005, part time at the University of Washington.  I spent two years as visiting faculty at The Evergreen State College, and two years as faculty at The Bridge, a cooperative program in higher education through The Evergreen State College and Tacoma Community College, in Tacoma's Hilltop.

From 1985 to 2012 I was a contributing critic on poetry, fiction, and biography to the Seattle Times, with around three-hundred and fifty to four-hundred publications.

My articles, reviews, and essays on Frost, William James, and many other writers have appeared in American Literature, Sewanee Review, Midwest Quarterly, Writer's Northwest, Publishing Northwest, Light, the Robert Frost Review, and other journals.

My articles on Robert Frost, Mark Twain, and the contemporary poets Robert Wrigley, David Waggoner, and Richard Hugo have appeared in various encyclopedias and other reference volumes.

Over three hundred of my poems have appeared in various publications, including Sewanee Review, Atlanta Review, Tampa Review, Seattle Review, Light, Hellas, Measure, The Formalist, and others.

My collection of poems, East of Early Winters, won the 2006 Richard Wilbur Award.
My poem "Petrarch" won the 2010 Howard Nemerov Award.

"A Vertical Mile," a collection of poems published by Able Muse Press, was short-listed for the Poet's Prize. A new collection of poems, "Terminal Park," is scheduled for publication by Able Muse in 2021. Most of the poems in it have appeared in print or online, including several that were nominated for the Pushcart Prize. My wife, Catherine, and I have been married forty-eight years and have two grown daughters, two sons-in-law, and one grandson.